If you can\'t see the video and only hear the sound, please switch to Firefox/Chrome/Safari for better performance.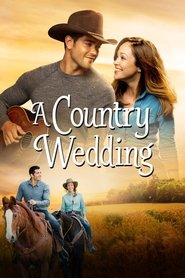 A Country Wedding (2015)
A famous country music star set to marry a glamorous Hollywood actress returns to his small town roots. When he crosses paths with his childhood sweetheart – and finally feels inspired to write songs again – he reevaluates his life, his values and his opinion of true love. He reconnects with an old friend he proposed to when they were just kids. Soon, some old feelings between them begin to resurface. As his wedding day approaches, he must decide if he has chosen the right woman to be his wife.
Duration: 84 min
Quality: HD
Release: 2015