If you can\'t see the video and only hear the sound, please switch to Firefox/Chrome/Safari for better performance.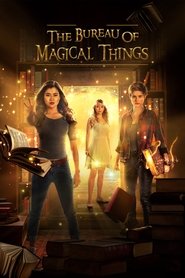 The Bureau of Magical Things – Season 1
When ordinary teenager Kyra touches a mysterious book, she is transformed into a Tri-ling-–part-human, part-fairy and part-elf. In addition to acquiring amazing magical powers, Kyra discovers a secret world of magic all around her.
TV Status: Returning Series
Duration: 24 min
Release: 2018